In 2016, Washington lost two individuals who not only made their mark on Impact Capital, but on communities across our great state.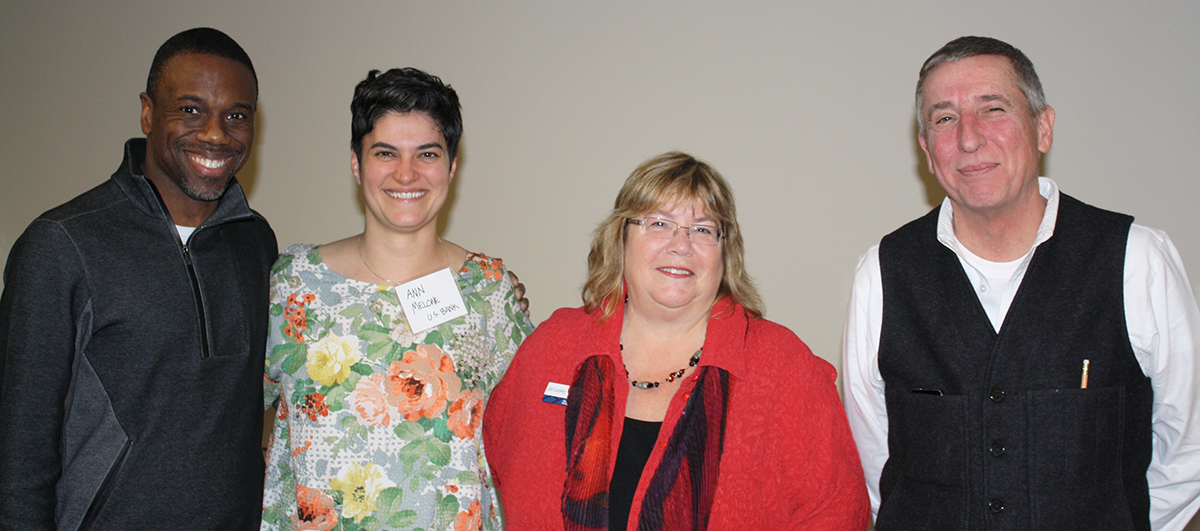 Photo credit Impact Capital – IC Emeritus Board at the December 2015 Annual Meeting at Foster Pepper Law Offices – Michael Brown, Seattle Foundation; Ann Melone, U.S. Bank; Jan Laskey, Bank of America; John Berdes, Craft3
John Berdes was the founder of the original LISC office in Seattle. Over the years, that organization changed with the times to become what Impact Capital is today. John was passionate about IC's work, and everyone benefited from his brilliant mind. Over the last several years we were privileged to share a suite with Craft3 in Pioneer Square and saw him on a regular basis around the office.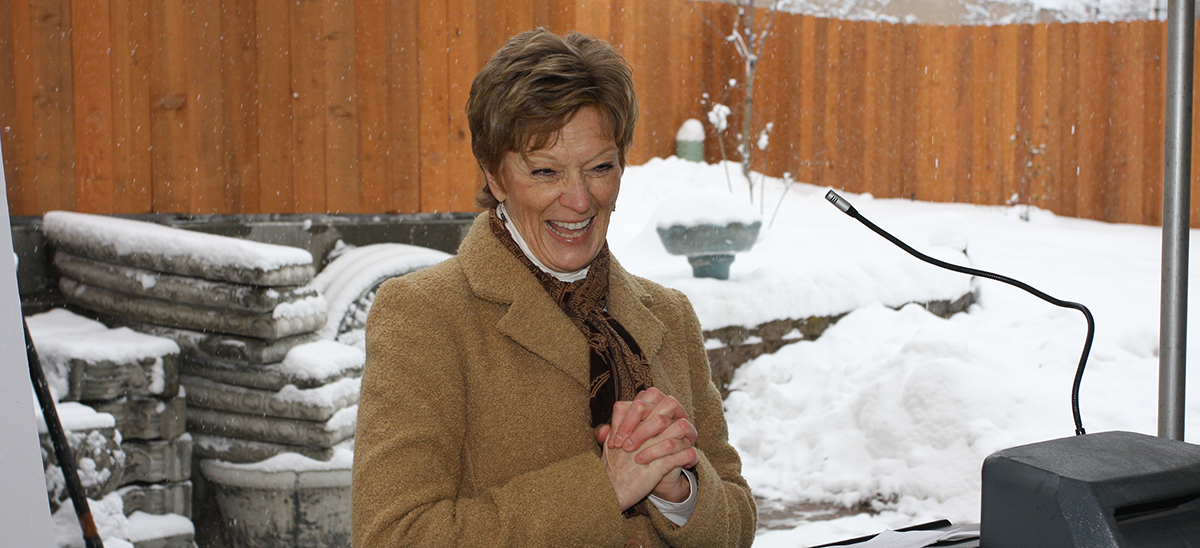 At Kensington Dedication, Spokane Housing Ventures / Becky Schmidlkofer
Jayne Auld was a former Impact Capital Board member and true advocate for community development, not just in the sense of putting a roof over someone's head, but enabling people to reach their true potential by connecting them to resources that would improve their lives. Jayne was a strong voice for Eastern Washington, and her compassion and dedication made her extremely effective.
We will all miss them both very much.