Message from Joel Millar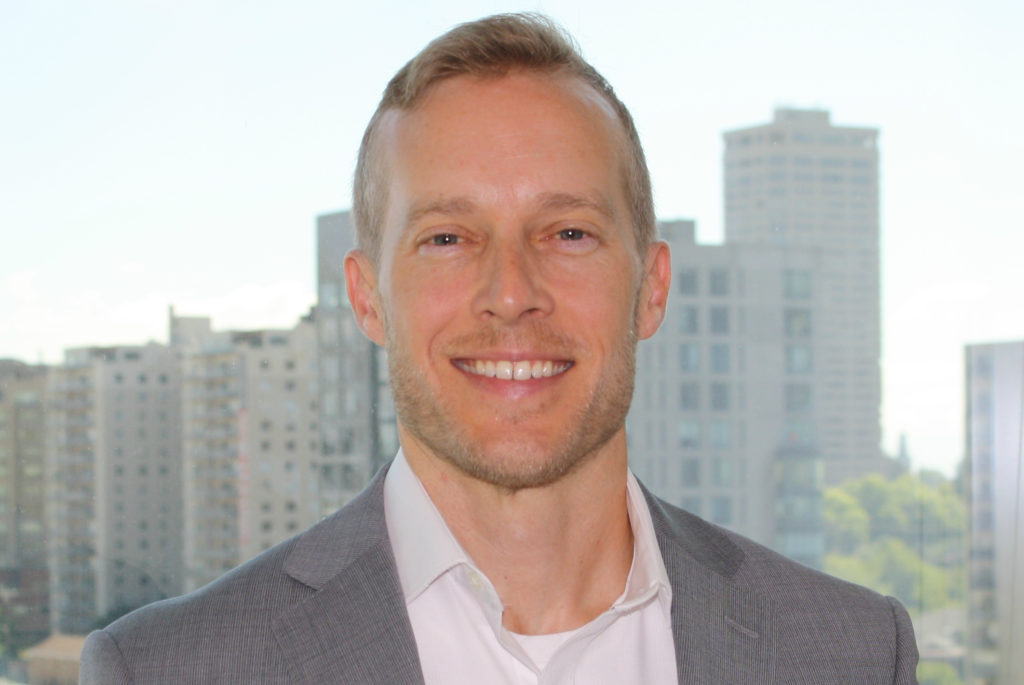 2018 has been a year of significant change at Impact Capital. We saw the retirement of a valuable leader and colleague, along with the arrival of new leadership and vision. We welcomed a new member to our board and bid farewell to some valued members as well. With all the changes Impact Capital has experienced in 2018, one thing remains steadfast: Impact Capital's commitment to providing patient capital for affordable housing and other community development initiatives.
2019 will be a year of continued evolution and growth at Impact Capital. Lending activity in 2018 has been robust, and future pipeline transaction volume bodes well for a productive 2019. We look forward to hearing feedback from our partners, investors and colleagues on how we may expand our capabilities to address the ever-present demand for our financial products. We encourage you to contact us to discuss new opportunities and obstacles identified within your organizations and industries, as well as how we may contribute to the success of your initiatives. At Impact Capital, we rely heavily on the partnerships we have and cherish. We greatly appreciate any contributions made which help to facilitate our work.
Thank you to all our industry partners, investors and colleagues who help Impact Capital fund a promising future for our communities.
Annual Honorees
This year at our annual meeting, we recognized two of our outstanding partners: Community Frameworks was awarded for Outstanding Partnership and Service to the Community, and Yakima Federal Savings and Loan Association for Outstanding Partnership in Community Investment Finance.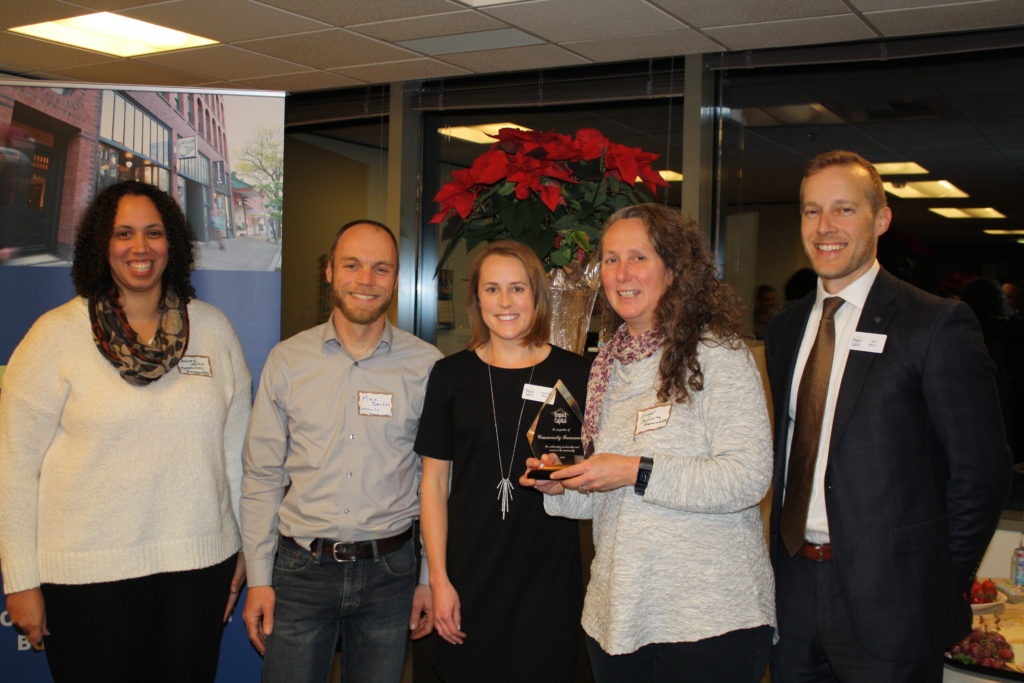 From Rachel Mokry's presentation remarks to Community Frameworks: Over the years, Community Frameworks has been a reliable and valuable partner to Impact Capital. Since 2005, Impact Capital has provided more than 8 loans directly to Community Frameworks and they have been the development consultant on many of our borrowers' projects. Whenever we receive a new application from a borrower and see that Community Frameworks is the development consultant, we are reassured that our borrower's project is in good hands. In 2018 alone, Community Frameworks referred 5 borrowers to Impact Capital, three of which were new borrowers to Impact Capital.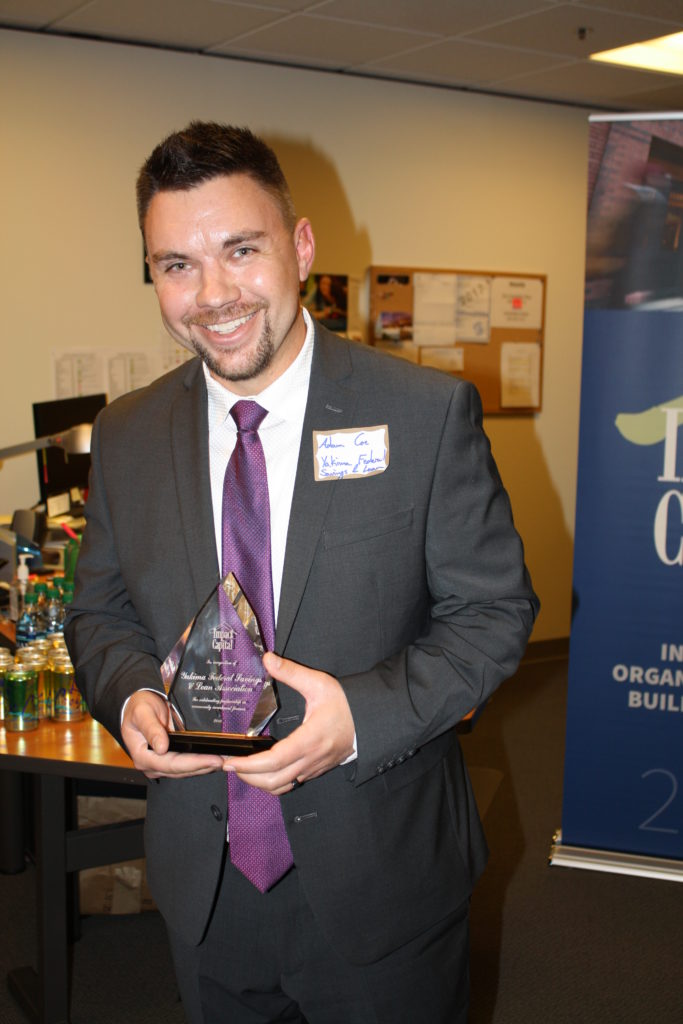 From Lora Bourelle's presentation remarks to Yakima Federal: Yakima Federal Savings and Loan has been an investor since 2016. They were the first investor to allow lending in Oregon as well as Washington. Yakima Federal is also Impact Capital's largest EQ2 investor and one of its largest grantors. We greatly appreciate our partnership with Yakima Federal and look forward to collectively making a positive impact in our communities.
Rachel Mokry Promoted Again!
We are happy to announce the promotion of Rachel Mokry to the position of Senior Program Officer, Lending.
In her nearly three years at Impact Capital, Rachel has contributed a great deal to the Lending department and to the company as a whole. She is skilled, supportive and hardworking—an excellent asset to the Impact Capital team.
Rachel holds a BA in Economics & Global Development and a master's degree in International Community Development. She is also a 2017 graduate of the HDC Leadership Development Program and in 2018 received her Rental Housing Development Finance Professional Certification.
Please send congratulations her way!
Hello, Goodbye
No, we're not talking about the Beatles song, but we are talking about some wonderful people.
Hello, board member:
David Foreman, Chief Financial Officer, Opportunity Council, Bellingham
We look forward to working with him!
Goodbye, board members:
Greg Winter, Executive Director, Opportunity Council, Bellingham
Two years of service
Mark Smith, Executive Director, Housing Consortium of
Everett and Snohomish County
Two years of service
Thank you both for contributing your time and expertise to Impact Capital!
Hello, staff member:
Joel Millar, President
Welcome to Impact Capital!
Goodbye, staff members:
Judith Olsen, President of Impact Capital (2012 – 2018)
David Tan, Vice President, Lending (2017 – 2018)
We will miss them both, and Impact Capital is grateful for their years of service!
End-of-Year Stats and Unique Projects
We closed 12 Phase I loans in 2018—a 71% increase from last year! Our Phase I loans are essential to a variety of our borrowers' early predevelopment needs such as environmental studies, design work and legal fees. Five loans in rural areas were also closed, which is a 67% increase from last year!
Recently, Rachel Mokry attended the Grand Opening of 22 North, Bellingham's Opportunity Council/Northwest Youth Services joint permanent supportive housing project for which we were one of the funders. The building features 40 units of housing as well as wraparound supportive services.
IC also funded two projects in the Seattle area this year for individuals with chronic mental illness: one in West Seattle for Transitional Resources and another in Shoreline for Community Psychiatric Clinic.
Best wishes for the Holidays from all of us at Impact Capital!