Message from Judith Olsen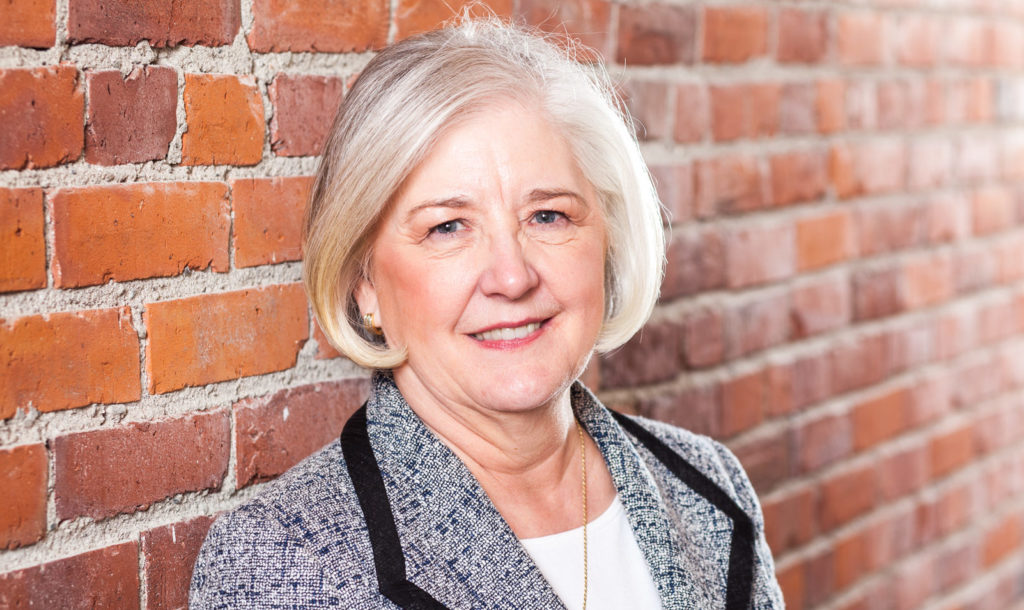 Impact Capital's President Judith Olsen has announced her retirement, effective in late June 2018. Judith offers these thoughts as she contemplates her next chapter:
It has been my honor to lead the team at Impact Capital for the past six and a half years. I came to Impact Capital during the recession, and we survived and are thriving today. Managing a loan pool during an economic downturn had it challenges, but it also presented Impact Capital with the opportunity to look hard at its business model, reevaluate where we focused our time and energy, what we wished to accomplish, and most importantly, align ourselves to our partners and their changing needs. This enabled us to be ready and responsive as the economy started to recover and the need for affordable housing became a crisis across our state.
Impact Capital is a complex organization and the work we do is multifaceted. We are not just about providing capital. We are part of the continuum that builds safe communities with affordable housing and robust commercial corridors, as well as access to education, job opportunities, parks, and transportation. The financial model depends on investors who have confidence that we understand our niche in the market, knowing that our success is demonstrated through that of the developments we fund and the organizations managing those developments.
I will miss the people, the smiles on the faces of children as they jump with joy in their very own new home, the smile on a senior citizen's face as they choose fresh food in a food bank that they can easily access, and the list goes on. My next chapter is full of family, friends, travel, and I hope a lower handicap on the golf course!
Thank You, 1st Security
In early 2018, Impact Capital closed a new type of investment with 1st Security Bank. The $3,000,000 credit facility is a creative approach that allows Impact Capital to access loan capital as needed. Erin Burr, the CRA Officer & Enterprise Risk Manager for 1st Security, listened to the Impact Capital story and made the introductions to Dennis O'Leary, EVP & Chief Lending Officer, and Rob Fuller, Chief Credit Officer. Dennis and Rob developed the facility to meet the needs of Impact Capital while meeting the credit guidelines of 1st Security. Thank you, 1st Security, for listening to our story and bringing a creative and innovative idea to Impact Capital. It is community partners like you that make a difference in low- and moderate-income communities every day.
Eye on Everett: 2018 Groundbreakings
Earlier this year, there were two significant groundbreakings for two of our borrowers in Everett: Cocoon House began construction on its Colby Avenue Youth Center and HopeWorks Social Enterprises began work on HopeWorks Station II.
Cocoon House
Impact Capital provided an acquisition loan for the future home of Cocoon House's Colby Avenue Youth Center, a multi-service facility with 40 housing units for homeless youth (ages 15-17) and young adults (ages 18-24), a day/drop-in center, communal areas and staff office space. According to the Cocoon House website, "The new Cocoon House facility is scheduled to open in 2019 with the goal of giving young people in the community direct access to mental health and substance abuse services, educational opportunities and vocational resources."
Colby Avenue Youth Center – exterior rendering

HopeWorks Social Enterprises
With community offerings such as meals and meeting space, and 65 affordable apartments for youth, veterans and families, HopeWorks Social Enterprises' HopeWorks Station II promises to be "a transformative residential and social hub that gives more than it takes; from energy and water use to equity, health and happiness." A transit-oriented development (TOD), it is located within just a couple blocks of the Everett Transit Station. An Impact Capital predevelopment loan is a crucial part of bringing the project to fruition, ensuring that this TOD will be part of the key strategy to achieve the Puget Sound Regional Council's VISION 2040 goals for regional mobility, economic prosperity, and environmental sustainability.
HopeWorks Station II – interior rendering
The Annual Report Is Here!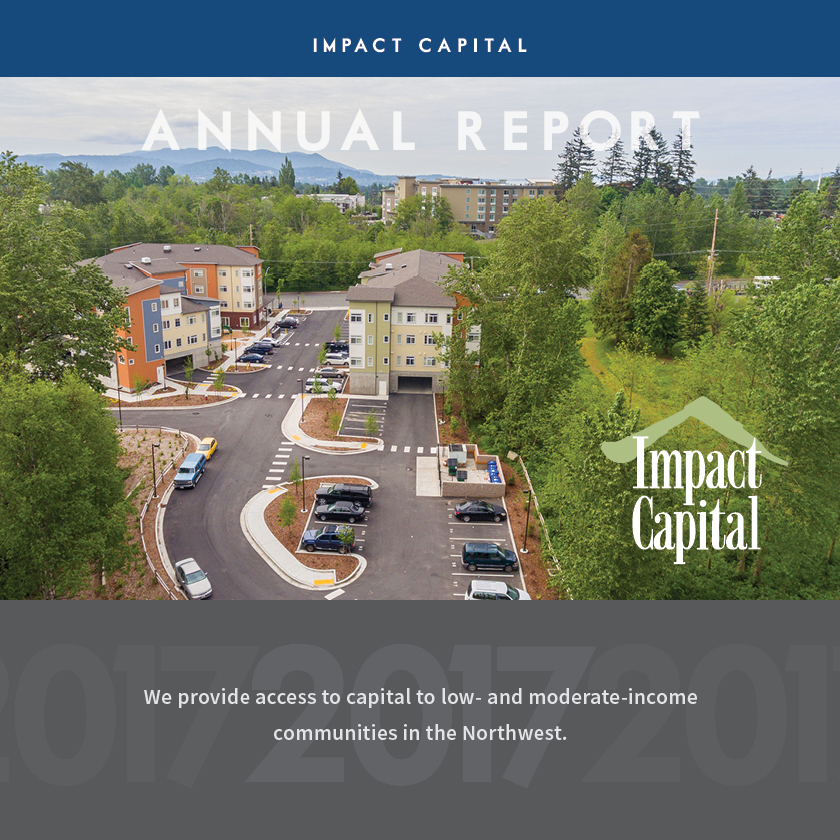 Finally, we are happy and excited to share with you our Annual Report for 2017. It was a great year for us, and in the report, you'll find a diverse array of projects, as well as evidence of promising growth. We look forward to the coming year and bringing you our next annual report in a year's time!
Or copy/paste in your browser: